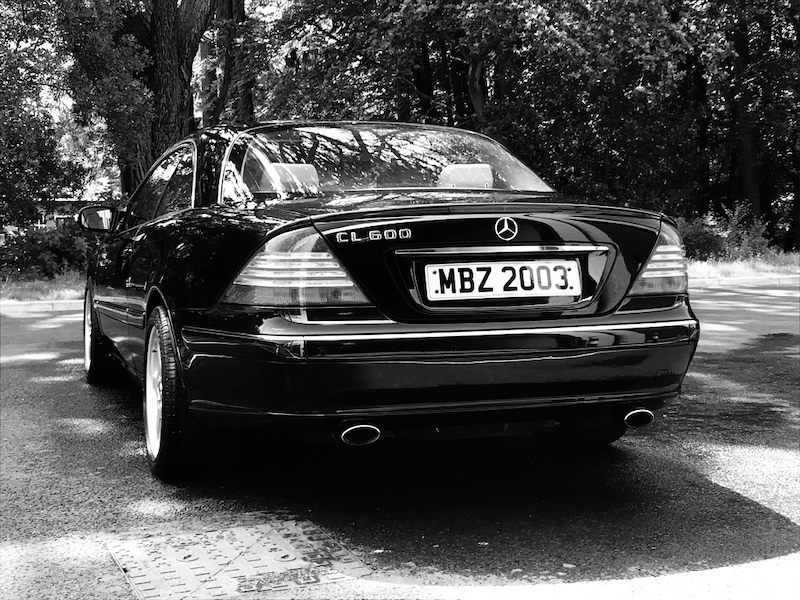 The CL-Class of Mercedes-Benz has in the past been a highlight of innovative technology and refined grand touring. With the next evolution of the CL comes the most powerful version to date. For 2003 Mercedes-Benz has opted to use their Maybach V12 engine in the coupe. This power-plant will immediately launch the car to super-car status having 500 horse-power on tap. The newly developed V12 is twin turbocharged, a first for the CL range. The power figure of 500hp is an increase of 36% over its predecessor. Torque was increased 51% over the 2000 model.
In addition to the twin turbochargers the highlights of the new V12-engine include a special low-temperature circuit with two water inter-coolers, three-valve technology and AC twin-spark ignition with constant ionic current measurement for optimal ignition. Thanks to this advanced engine technology and efficient emission control with two firewall-mounted catalytic converters the new Mercedes twelve-cylinder already meets the stringent EU-4 emission limits for the year 2005. says MB.
As you would expect minor cosmetic updates both in and out of the car were performed by Mercedes-Benz. Such updates include newly formed switches, refined bumpers, new rear lights, seats and center console. Overall the designers at MB kept the car looking quite similar to the previous year's CL.
This site has been created by Moscow Steve.
Use my Contact Form if you have any more information that I could publish here about the fabulous CL600's. Thank you.